How to add a product to your online shop using Woocommerce and WordPress
This article shows you step by step how to add a new product to your online shop using Woocommerce
Learn how to add a product to your online shop. Woocommerce is an easy-to-use e-commerce platform that allows you to add and manage products on your website. You can easily create new products, duplicate existing ones, manage your inventory and check all your orders using this plug-in.
Other websites we've designed
Trinity Towers
The challenge was to design and build a showcase website for a new mixed-use development in Lekki, Lagos, Nigeria. The site would include video and technical information to help support the marketing of the development.
The client wanted a redesign of their existing website without losing the valuable information they already had online. The site would also allow them to post new properties on the site and market them to potential clients.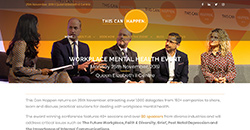 The client wanted a website that would plug into multiple CRM platforms like HubSpot and Mailchimp. They also needed to allow for multiple payment systems to sell tickets from their website.
Let's get your project started