We are your digital partner in web design, mobile app development, digital marketing and IT support
We create digital experiences that deliver and inspire
Neunetworks Digital is a full-service digital agency specialising in web design, development, SEO and digital marketing. Our expert team of developers and marketers provide high quality web solutions that accommodate any budget and industry.
We offer comprehensive services including website creation of various platforms such as WordPress, Magento and WooCommerce, custom coding for complex projects, search engine optimization (SEO), social media management and digital marketing campaigns. With an experienced team of professionals that are passionate about what we do,
Neunetworks Digital can help create the perfect platform to maximize your business's presence online.
Web Design and maintenance
We design and build websites that are tailored to your business needs. We have a proven process for delivering websites our clients want.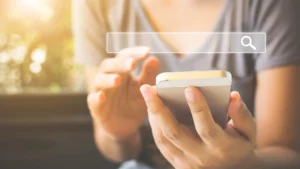 Search Engine Optimization (SEO)
Watch your website traffic increase when you use our SEO strategies to promote your site. We carry out SEO audits, recommend best practice and implement tried and tested methods of increasing visitors to your website.
Social media management
We can set up and manage your social media channels like Facebook, Instagram and LinkedIn,. We can even help you set up your ads and make sure they deliver a return on your investment