Find out what keywords your competitors are targeting and how you can rank higher using our Competitor Ranking Keyword Research Report.
What We Do
We specialise in web design and development using content management systems like WordPress, Drupal and Umbraco. We also provide SEO services as well as digital marketing using paid search and social media.
Web Design and maintenance
We design and build websites that are tailored to your business needs. We have a proven process for delivering websites our clients want.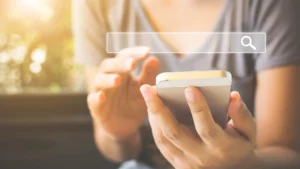 Search Engine Optimization (SEO)
Watch your website traffic increase when you use our SEO strategies to promote your site. We carry out SEO audits, recommend best practice and implement tried and tested methods of increasing visitors to your website.
Social media management
We can set up and manage your social media channels like Facebook, Instagram and LinkedIn,. We can even help you set up your ads and make sure they deliver a return on your investment
Find out how creating and publishing content regularly such as blogs can improve your search rankings in Google.
Wondering how you can make thee move to take your business online? This blog walks you through the steps
Are you ready for the change? If your website is still running Universal Analytics you need to upgrade now.